Tribal loans are usually associated with Native American or Indian tribes featuring sovereign immunity from federal lending regulations. Tribal loans are often advertised as a handy alternative to payday loans, especially in states where payday lending is not allowed.
Since tribal lenders are located on tribal land rather than state-owned, they are not subject to federal or state lending regulation. This is why tribal lenders charge high interest and fees, sometimes even higher than bad credit lenders.
Tribal Loans VS Payday Loans
While both payday and tribal loans are aimed to be emergency relief, there are significant differences between them. Payday loans are mostly referred to as "cash loans" or "paycheck loans." Meanwhile, tribal loans are designed much like installment loans, meaning a longer timeframe for credit repayment.
Typically, tribal loans range between $500 and $2000 with repayment terms of six months. Unlike a single repayment date, tribal loans offer a month-to-month repayment schedule. Plus, tribal lenders usually don't magnify the credit cost with never-ending rollovers.
What to Choose?
Payday loans are small cash loans to time you over until your next paycheck. Whereas a tribal loan may suit you if you look for a small amount to pay it back over a longer period.
Avoid taking out expensive forms of funding with higher-than-average APRs. It's the first sign of predatory lending. Apply for one only once you come across an emergency and need a quick injection of cash. Consider tribal loans as a last resort and avoid them unless you are cash-strapped and have no other option.
How to Qualify for a Tribal Loan?
To get a tribal loan, you don't necessarily have to be a part of a tribe, as the name suggests. Tribal loans are available to everyone who meets the minimum eligibility requirements. Usually, they are as follows:
Being at least 18 years old,
Have a valid bank account,
Provide proof of steady income,
Provide an average span of indebtedness at least for two months.
The Pros and Cons of using a Tribal Loan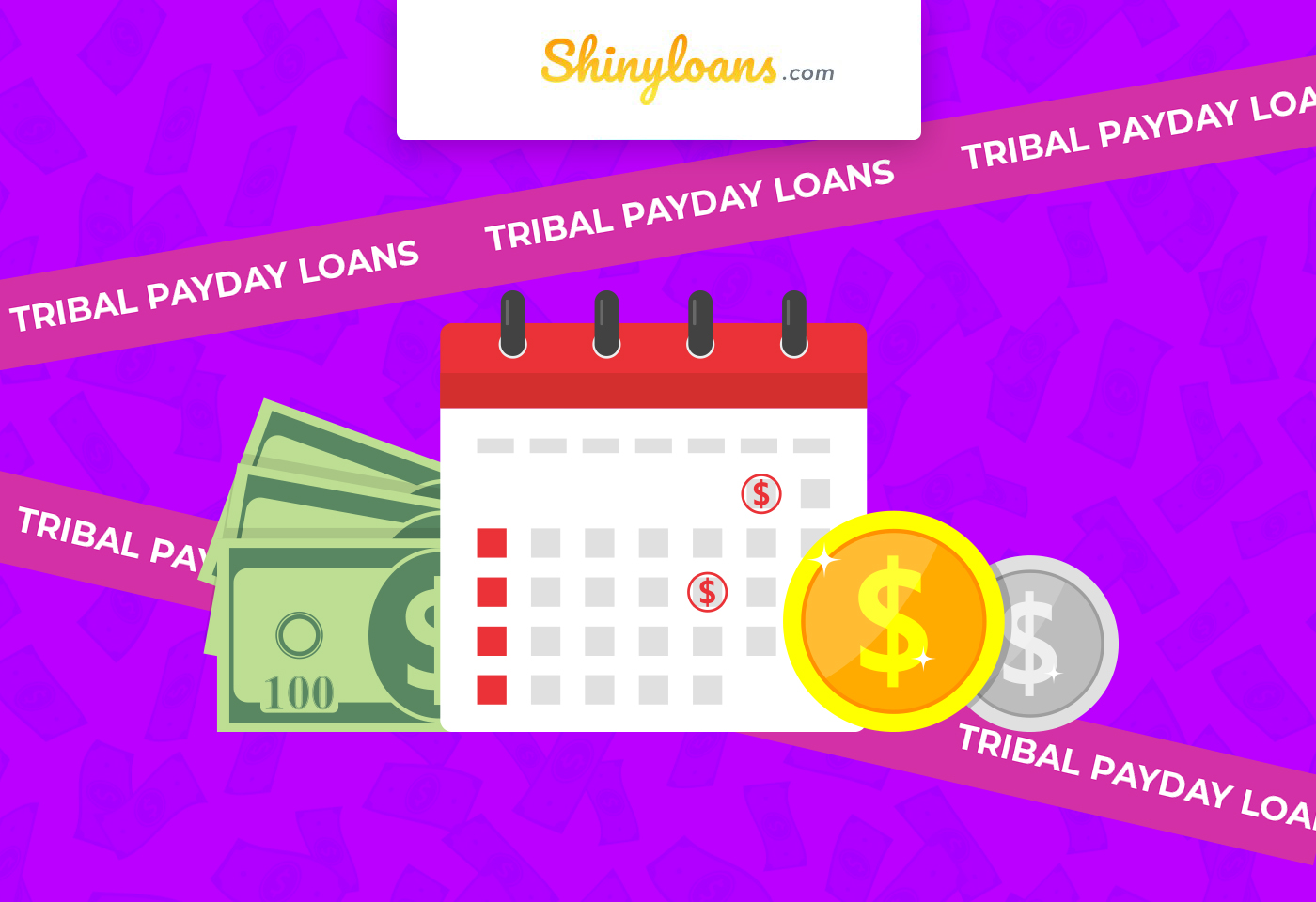 Tribal Lenders Accept All Credit Types: Having bad or no credit means lots of trouble to borrow money. Millions of borrowers can not secure a loan from traditional lenders only because of concerns with poor credit. Most tribal lenders offer credit check-free processing, which means you no longer need excellent credit to qualify for a loan.
Tribal lenders don't measure credit risk based on your credit history. So, tribal loans may be an option for borrowers with bad credit or people who don't have time to build good credit.
Alternative to Payday Loans: Tribal loans are the right choice to get additional cash in states where payday loans are not available. It doesn't matter if you are a tribal or non-tribal borrower; you may qualify for these loans once you comply with eligibility criteria.
Lack of Federal Protection: The most notable drawback of tribal loans is that borrowers are less protected, as tribal lenders usually claim immunity from federal and state laws. This kind of sovereignty makes this lending industry less regulated and prevents tribal lenders from being sued for lawlessness.