Applications such as Quicken and Microsoft Money came to public disposal decades ago, as a means to help them track their money spending habits. However, since long advanced, expense tracking technology has added various features and characteristics to better customer experience. There are currently online or web and mobile phone-based trackers that can help you reach budgeting and financial knowledge on a whole other level. Whether you are looking to switch up your budgeting app or start from scratch, the following expense tracking apps can be an excellent fit for you.
Personal Capital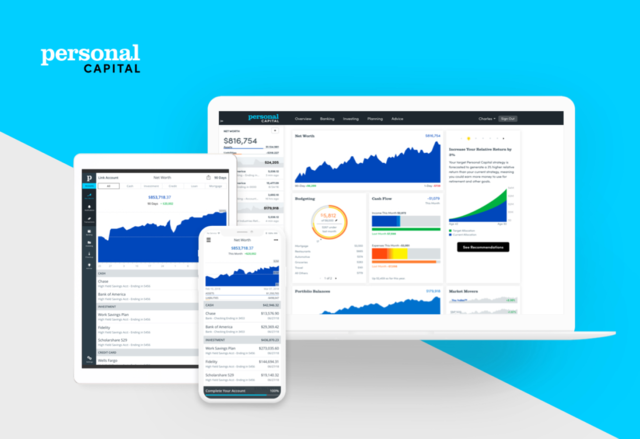 Ideally used for investing purposes, Personal Capital offers its customers a free personal finance dashboard equipped with features. In case you have your money moderately under control but would like a visual and graphic representation of the transactions, this is the app for you.
Personal Capital tracks and categorizes your expenses made from a credit or debit card. Based on those numbers, the app initiates a monthly cash flow chart and the ability to break these bundled expenses into categories. While it may not often be used as a budgeting service, it is great to track your money flow and understand your essential spending habits.
Quickbooks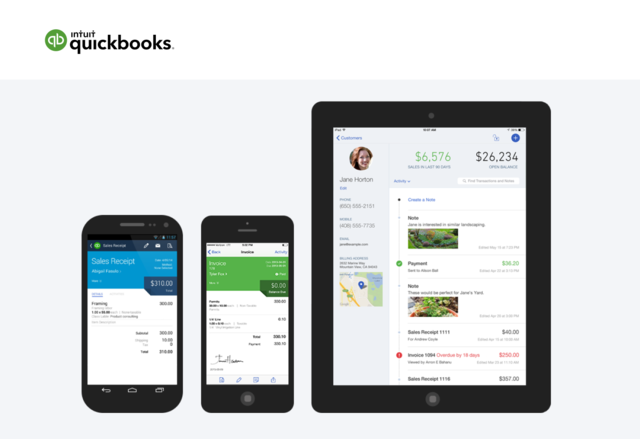 For small business owners, Quickbooks is the best application to track your various business transactions in one place. You may have attempted to log everything in one place, and between business and personal invoices and cash flows may be lost.
QuickBooks offers different versions with various specifications, catering to the many needs of its customer base. This is the opportunity for business owners to track their expenses, management, payroll, and business cash flows all in one place.
Clarity Money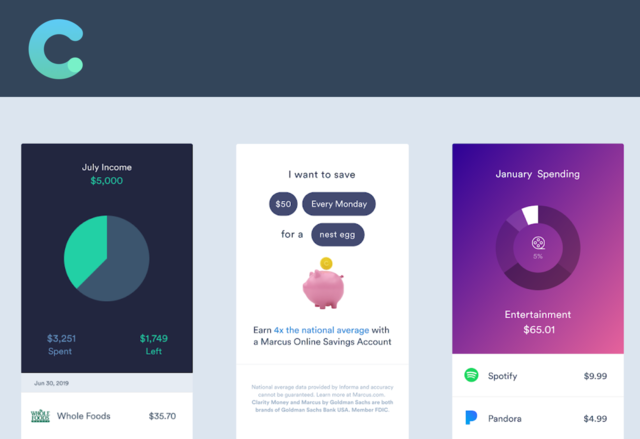 With an easy to navigate the system, Clarity Money boasts both an online and mobile platform, suitable for customers on the constant go. The app's style strives to highlight your large spendings and most significant expenses, savings, and subscriptions.
Some of its best features include; the ability to track your expenses compared to your monthly income and view where you spend your cash most. You can also follow or cancel your subscriptions, as well as send some money to your savings account all through the app.
Wally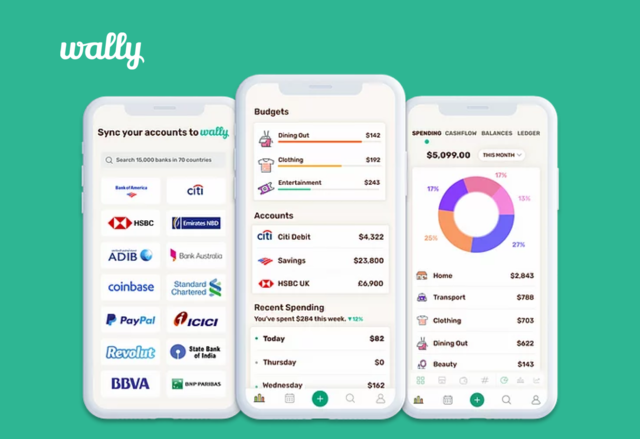 A state of the art application, Wally tracks your expenses and analyzes your spending habits using artificial intelligence. The application highlights your costs and offers feedback concerning your practices.
While it may not have bank links, its coveted graphic and social features make it all the more appealing to use.
Mint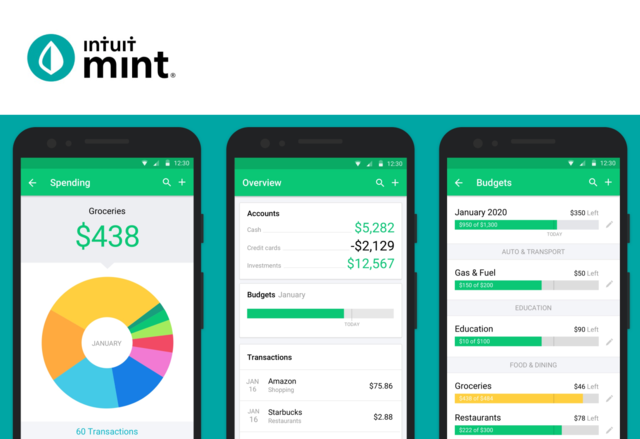 A popular application in the expense tracking world, Mint is one of the best financial tools widely used by many individuals. The best feature known to Mint is that it is free of charge, offering a wide range of tools and characteristics to use. With this app, you will receive help regarding budgeting, expense tracking, credit monitoring, and of course, bill tabs.
With one of the most reputable software backing it, Mint is a sure-fire financial tracking app to start using.