When determining the borrower's creditworthiness, lenders usually perform credit checks; thus, they need the ability to instantly verify bank statements, account details, employment history, and balances. However, none of this can be done without the appropriate tools required for the smooth verification process. Here is when IBV is used. In this example, the bank gives IBV to the client, a lender, who has access to the needed data. IBV is a "read-only" document that can only be opened and viewed once.
IBV is a Technological Improvement
Initially, lenders requested the data through fax. This worked until online fraud became a concern. As a result, customers became less inclined to pick this option. Furthermore, people are unlikely to own or have access to a fax machine any longer. All of these factors conspired to generate a need for a more secure option.
IBV, or Instant Bank Verification, grew in popularity as a better option. It improves security and streamlines the process. The financial information provided by IBV enables users to determine a possible borrower's, customer's, partner's, or comprehensive credit history. With this data, the end-user may make better aware judgments concerning loan defaults, insufficient money fines, and other issues.
How It Works
Clients can have access to their banks using an online portal. Thus, many intermediate platforms recommend their services for verification. This means that before obtaining the required data, consumers should choose a platform, sign up, and then follow the instructions.
To complete instant bank verification, users must first add a bank account by following the steps outlined by the institution from which they wish to obtain the data.
After opening an account, the user should pick instant bank verification and connect to their financial institution's website using their banking institution credentials.
To perform the verification, many financial institutions may require the client to answer extra questions. As a result, users must answer any questions they may be presented with.
The final step is to wait for the screen window to appear and display the IBV data.
Due to frauds and scams, it is more important than ever to have as much exact, up-to-date information as possible. This is why Instant Bank Verification is such a good fit for businesses. Another advantage of the IBV is its speed.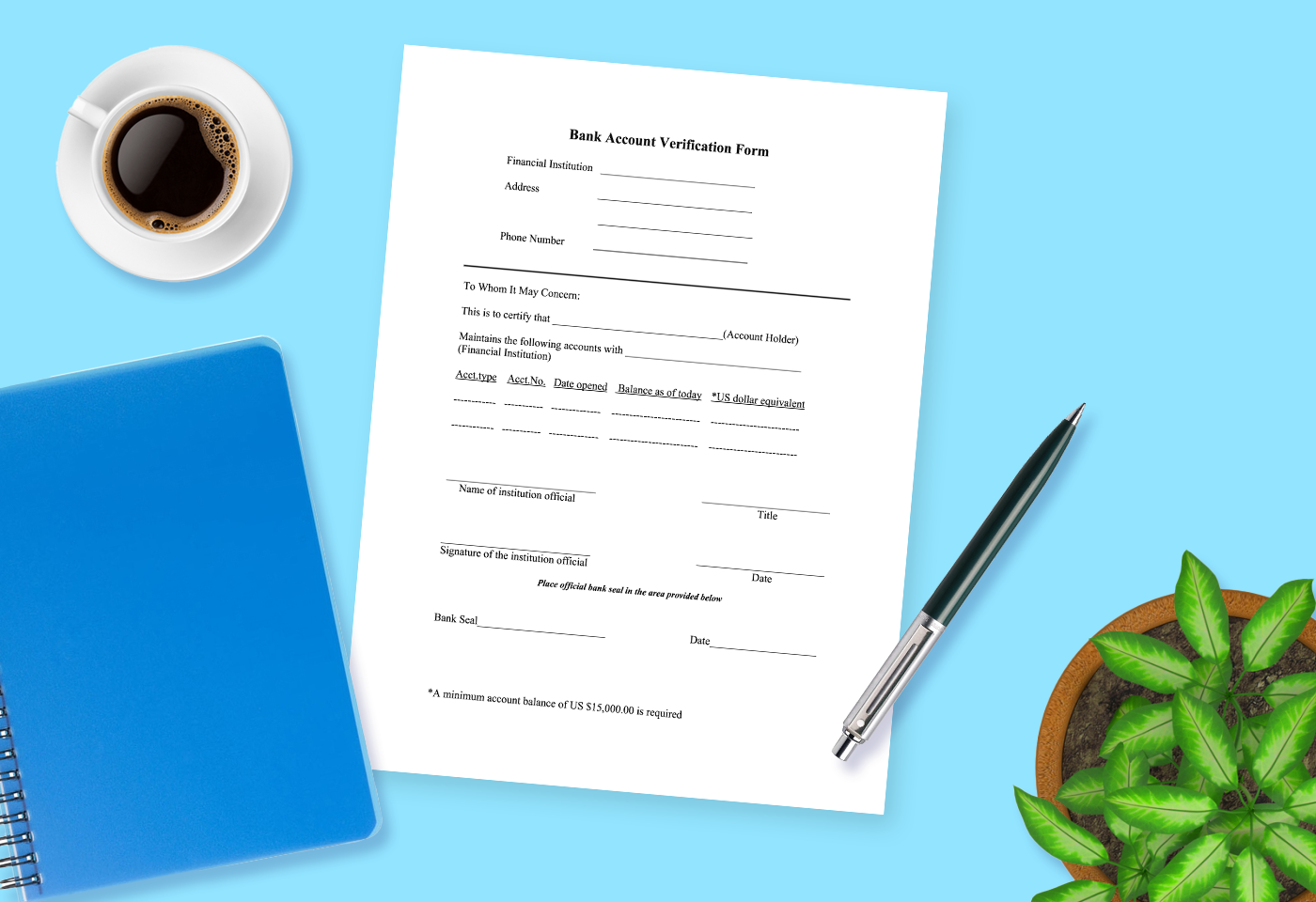 What Data Does IBV Display?
Instant bank verification checks that an account is open and in good standing while also confirming the account's current balance and transaction history in a couple of seconds.
IBV is an excellent tool for displaying any bank information required for a number of applications. This information may include:
Daily financial data
Bank account balance check
Transaction status check
Bank statements
The ability of a client to repay the loan
Income
Current and available account balances
Other financial obligations and debts
Lenders typically use instant bank verification to confirm that consumers have submitted accurate banking information and are not engaging in fraudulent activities.
IBV is Safe
IBV is completely safe. It is designed to keep users' personal information secure. All data is encrypted at the same degree of security as your own online banking account. Your login details are not shared with the intermediate platform when you configure IBV. They will not be able to view anything you enter into IBV. Nothing further is done by the platforms other than connecting directly with the bank and returning the transaction list to the clients.
IBV Disadvantages
Though Instant Bank Verification is a fantastic tool for obtaining someone's financial information, it does have certain drawbacks. Here are some negative client reviews obtained from an online customer service portal.
Elizabeth A. (Director of Operations)
"The readability of the transactions/banking could be better. For example, if it pointed out loans for us at a glance, that'd be helpful. Also, the ability to refresh the data, for collections or re-loaning purposes, would be nice."
Kristina O. (Online Loan Manager)
"It does not confirm account registration which would help in potential identity theft cases."
Ryan Z. (Owner)
"Doesn't work with all banks, especially credit unions, etc."
Why IBV is Important
If you work in a high-risk industry or have been designated as a high-risk firm due to regular payments, large monthly volume, or high average costs for goods or services, instant bank verification can help you save time when making credit or borrowing decisions. In addition, instant bank verification decreases decision-making stress and complex compliance challenges.
For lending institutions, instant bank verification assesses the borrower's ability to repay the loan by checking income, account balances, loans, and other financial obligations, allowing them to make the right decision before proceeding.
For Conclusion
Thanks to instant bank verification, lenders, service providers, and other organizations may now process payments quicker and with less manual control than ever before. That means they may spend less time determining whether something is a good fit and more time getting out there and gaining new business.